Payment Options
Wesco Oil has payment plans that fit your budget
Since Wesco Oil is a locally owned business, we understand the communities of Rhode Island and southeastern Massachusetts in a way many other heating oil and commercial fuels providers simply can't.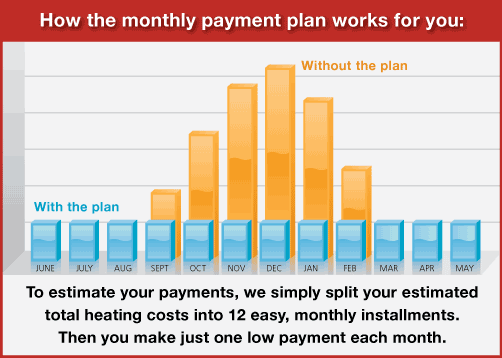 We understand that our customers have different needs when it comes to managing their heating oil bills. That's why we offer multiple options when it comes to how you pay your Wesco Oil bill.
Budget Plan
Think about when your heating oil bills are the highest: usually right around and after the holiday season and right before tax season. Why make things harder on your wallet? With our budget plan, you spread your heating oil costs out evenly over 12 months. It gives you better control of your monthly bills. Enrollment in the Wesco Oil budget plan opens in May and closes in September. Whatever time of year, if you're interested, enroll in budget program to learn more!
Cash on Delivery
When you schedule your heating oil deliveries rather than using our Automatic Delivery option, you pay with cash on delivery (COD). We accept cash, check, money orders and debit and credit cards.
Pay online
Save yourself a stamp and the hassle of mailing in a check. Go to your account right here on our website and you can pay your Wesco Oil bill easy as pie.