Reviews from Wesco Oil Customers
It means a lot to us that our customers take the time to send such kind words to us.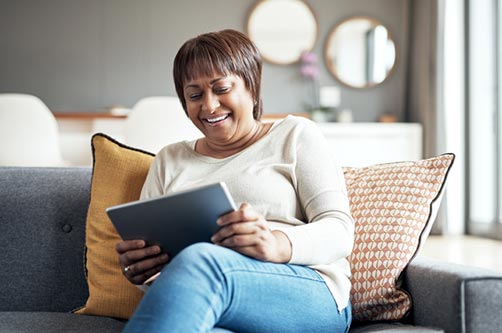 We want all feedback so we can continue to provide our customers with the top-quality service they deserve. Please contact us and let us know how we're doing!
Here's what some of our customers have to say about us:
I would like to extend a sincere thank you to you and the Wesco Oil team. Last week I had an urgent-borderline emergency situation which could've been catastrophic. My oil tank was showing signs of a leak with an almost full tank of oil (could have been an environmental and financial disaster). Not only did you send someone out (Kevin?) that night for a quick repair but I had a new oil tank installed within the week. Originally when I asked how quickly I could get a tank, Kevin did everything he could to get it installed for me within a few days. I know it probably wasn't easy with how busy you guys are. I've been going through a lot of personal things lately and trying to sell my house all on my own so it's been emotional and stressful to say the least. Financially it's been tough and the tank leak was just one more thing that made things more stressful, so having a caring staff like you all made the situation much better. You yourself were very kind and reassuring to me over the phone and provided great customer service. Brian, Kevin, Louigie and one other young man who I can't recall his name were extremely professional, helpful, kind, and hard-working. They were so respectful and just overall nice guys. Too many people take the time to complain, but I wanted to take the time to thank your team. Thank you for the great service! Please pass it on to whomever should know, including your bosses. It meant more than you can know.
Jo-Anne from Blackstone, MA
I just wanted to let you know how appreciative I am for your technician Trevor. He came out early this morning to troubleshoot my boiler that wasn't firing. He was professional, knowledgeable & able to restore my heat. It wasn't a typical fix due to the transformer issues on the boiler. He made sure that everything was operational and running optimally. I just wanted to give kudos to your company & technician.
John from Uxbridge, MA
I have always had a good experience when dealing with Wesco. Everyone from the receptionist to the technicians are always pleasant & efficient. Wesco has fair prices and are very reliable.
Brian from Foster, RI
I recommend Wesco because of their high level of customer service that I have consistently received in the last 4 1/2 years. The technicians and drivers are always courteous and professional; scheduling appointments is easy and convenient and we love supporting local businesses. Keep up the great work!
Hughes & Mishoe from Johnston, RI
I can't thank Wesco enough for ALWAYS being there when I have needed you!
Melissa from North Smithfield, RI
Delightful company and technicians were awesome! Keep up the great work. Thankful for your loyalty to your customers. Overall I would rate Wesco a 5-star company for keeping your customers "FIRST!"
Olivia from Smithfield, RI
Left Petro after almost 30 years. Wesco has more than made up for my decision to switch. Very, very happy!
Elizabeth from Harrisville, RI
When I think of the home services we have had since 1989, five or so companies, the service by far from Wesco Oil has been the BEST OF ALL! High integrity operation you have there– WE HAVE NOTICED!"
Brian from Hopedale, RI
My compliments to the gentleman who handles phone calls. He asks all the right questions as well as answers my questions thoroughly. Also I can't thank you enough for coming to my rescue when I had no A/C. — Skilled & Prompt!
Catherine from Hopedale, RI
After I was diagnosed with cancer and then lost my job; I cannot thank Wesco for working with us during our struggles. No other energy companies would even consider our situation. The employees at Wesco are caring and make sure we are always safe and warm at affordable prices!
Brenda from Forestdale, RI
Wesco did an amazing job when we called due to our oil tank leaking. They were there within a few hours to take it out and clean it up. Very Grateful!
Mary from Mendon, MA
Wesco is so easy to deal with and phones are always answered by A PERSON! When the technicians come, they are professional and they do their job, clean their mess and go. Thank you so much for years of great service!
Elizabeth from Bellingham, MA
Wesco has always been there for me. The service is great and after my husband passed away, I couldn't ask for better service. Always there when I call with any concern, big or small. Thank you all for always being there for me!
Catherine from Milford, MA
More reviews from what your neighbors have to say about Wesco: