About Wesco Oil
Family-owned, service-focused
A garage isn't often where a business gets started, but that's where Merry and Rene Sirois began Wesco Oil in 1984.
From those beginnings, Wesco Oil became a full-service oil company. We've grown to a fleet of eight trucks delivering oil to communities all over northern Rhode Island and southeastern Massachusetts.
We got here by focusing on delivering not only quality heating oil to our customers, but the best possible service when it comes to installing, maintaining and repairing your home's heating, cooling and water heating equipment. We maintain our high standards for service by keeping to our Biblical principles of diligence, gratefulness, patience, humility and forgiveness in all aspects of our work.
Technology has changed many businesses in that when you call, a recording of options becomes your primary contact. Not at Wesco Oil. We pride ourselves on answering the phone and being there for our customers. When you call us, you get a person on the line. That's what makes us different!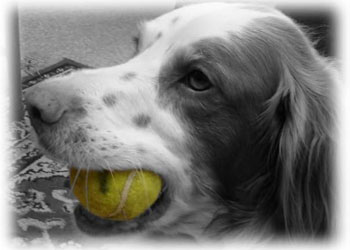 RIP Wesco's Icon O.P. 2002-2015 (Sadly missed)
O.P. was part of the Wesco family, and lived a life full of dedicated love not only from Chad but from the whole Wesco family. His name stands for Oil and Propane and signified Wesco in every facet of the business.
Both Wesco customers and employees looked forward to seeing O.P. at the Wesco office, where he greeted customers and offered kisses. O.P. made a lot of people smile throughout his day.
At home and on weekends, O.P. loved chasing the kids and swimming endlessly in Waterman Lake. He was always playful; you never saw O.P. without a ball in his mouth.
O.P. is greatly missed by Wesco employees and customers. His picture hangs in our office as a daily reminder of his love, sweetness and warm spirit.