Home Heating Equipment and Installation Service
Upgrade your home's equipment with Wesco Oil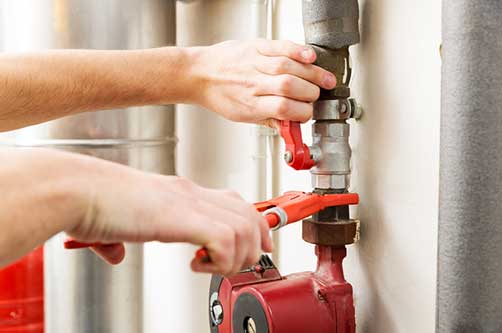 Wesco Oil is a full-service heating oil company. We don't stop at just delivering your fuel oil. We can help you find the best quality heating equipment for your home. And we have a staff of trained, certified and experienced technicians and pipe fitters that can install your new equipment for you.
Here are some of the products we offer from leading manufacturers:
Boilers and furnaces: These are the heart of your home's comfort systems. Heating oil boilers and furnaces get your home warmer faster than any other home heating system. We've got both boilers and furnaces from top makers and can install them promptly so you can spend the coming winter enjoying toasty warmth and comfort rather than crossing your fingers that your home heating system doesn't conk out in the middle of a cold snap.
Water heaters: Make sure you'll always be able to take a nice, hot shower with a new hot water tank. We can help you choose the right water heater for your family's needs and install it.
Air conditioners: Do you want the cool comfort of air conditioning without adding expensive ductwork or inefficient window units that block light and let in bugs? Ductless mini-split air conditioners are a solution. We'll show you how they can work for your home and install them for you.
You can also count on Wesco Oil to help you get the most bang for your buck. We'll help you find and get any rebates available for the new equipment you are installing in your home. Call us for a free estimate!
Find out more about how Wesco can improve the comfort in your home. Contact us about equipment installation!