Wesco Oil Service Area
We're in your neighborhood!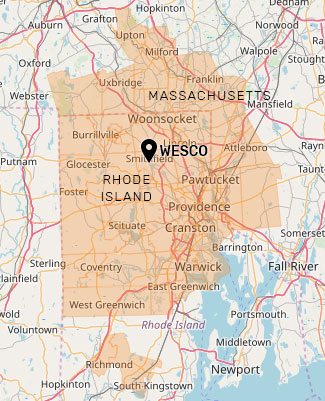 Wesco Oil provides heating oil delivery and equipment service to communities in Rhode Island and southeastern Massachusetts. When you become a Wesco customer, you get fair pricing and outstanding service from a family-owned locally based business. Enter your Zip Code below to see if you're in our service area!
Search Your ZIP Code: