Heating Oil in Rhode Island and Southeastern Massachusetts
Get reliable heating oil delivery and service from Wesco Oil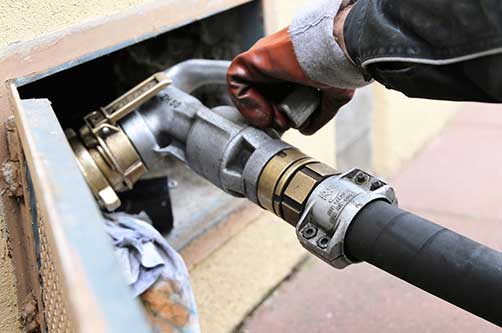 Looking for a safe, affordable way to heat your home? Heating oil from Wesco Oil is your solution!
We offer competitive heating oil prices, stellar service, timely heating oil delivery and payment and delivery options that fit your schedule and your budget.
Heating oil is a great choice for your home in Rhode Island and southeastern Massachusetts. Think about a coming home after a wicked cold winter day or a nor'easter. You'll want to warm up your home fast, and nothing does that better than heating oil.
Did you know that heating oil is also more energy efficient when it comes to heating? Heating oil burns up to 20 percent more efficiently than gas heat, and up to 30 percent more efficiently than electric heat. Thanks to oil heating systems becoming more efficient, and heating oil becoming more clean-burning, you can heat your home with little or no emissions.
Wesco Oil: A full-service provider
Wesco Oil is a family-owned local business in its third generation. Merry and Rene Sirois started Wesco Oil in their garage in 1984, and they and their descendants grew it to become a full-service heating oil company with a fleet of eight trucks to serve northern Rhode Island and surrounding communities in Massachusetts.
Dependable heating oil delivery
One of the advantages of Wesco Oil being a locally-owned heating oil business is that we know our customers. You're our neighbors. And we understand your needs when it comes to heating oil for your home. Whether you live in an older home, a newer home, a large home or a smaller cottage, we can take care of you.
We have the flexibility to offer multiple heating oil delivery options that fit your needs, your schedule and your budget.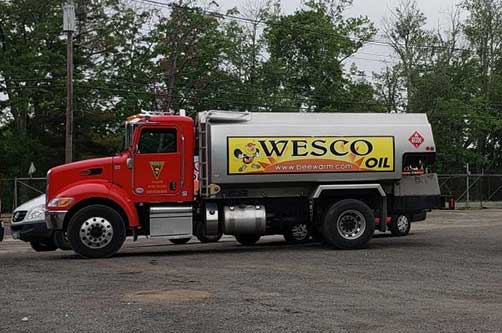 Want easy, effortless heating oil delivery? Our automatic heating oil delivery is the plan for you! No need to worry about taking the time to check how much heating oil is left in your tank. No more having to call to schedule a delivery. We track your heating oil usage and schedule a delivery before you run low.
Want control over your heating oil delivery? Our Cash on Demand (COD) option lets you order your heating oil in amounts that fit your budget and lets you pay up front so there are no bills to worry about.
However you decide to get your heating oil, we remain committed to providing competitive heating oil pricing in Rhode Island and southeastern Massachusetts. Our budget plan lets you spread your heating oil costs over the year instead of paying all at once.
Complete heating oil service
Wesco Oil doesn't just stop at heating oil delivery. We offer full service for your home heating system. We can sell, deliver and install oil tanks, burners, furnaces, boilers, hot water tanks and oil systems from leading manufacturers. We also provide service, maintenance and repairs for your heating oil equipment.
We also serve local businesses by providing RoadForce™ Premium Diesel for both on- and off-road use.