Replacing Your Air Conditioner: When Is The Right Time?
Trust Wesco Oil to keep your home cool and comfortable!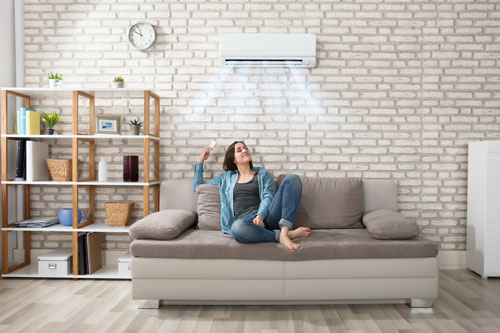 With the coming July 4th holiday, summer is well underway!
And the summer of 2020 is forecast to be hotter than normal. Are you concerned about your home's air conditioning being up to snuff?
New air conditioning can be a big investment, which can be a daunting thought. So, we've put together some things you need to think about so you know you're making the right decision.
How old is your air conditioner?
If you've been diligent about keeping your A/C well maintained with annual professional tune-ups, it can last around 15 years. But once it hits 10 years of age, you can expect dwindling efficiency and more frequent and more expensive repairs. If your home's air conditioning system is 10 years old or older, start planning your upgrade now.
Are repair costs getting worse?
Is your air conditioning system breaking down more frequently? Are A/C repairs getting more extensive, and more expensive? Think about how much you're having to shell out for repairs, and how it's only going to get worse from here on out. If you're facing repair costs that are higher than 50% of what a new air conditioning system would costs, that's a sign that it's time to replace rather than keep repairing.
How are your energy bills?
If you're starting to see your energy costs get higher when you're using air conditioning, it's a sign that the A/C is no longer operating efficiently. A new air conditioning system will begin paying for itself from the moment you turn it on with better efficiency and lower energy costs.
Does your air conditioner use R22 refrigerant?
R22 (also known as Freon) has been being phased out for several years. On Jan. 1, 2020, the manufacture and importing of R22 became illegal in the United States. Without more R22, the laws of supply and demand are coming into play. It will be harder to get R22 for your air conditioning system, and that will be reflected with higher prices. Factor that cost into whether you should upgrade to a new A/C.
When you're looking to upgrade your home's air conditioning, contact us for the best products, installation, and service!