Why Is Heating Maintenance A Job For The Pros?
A Heating System Tune-up Is Not A DIY Project!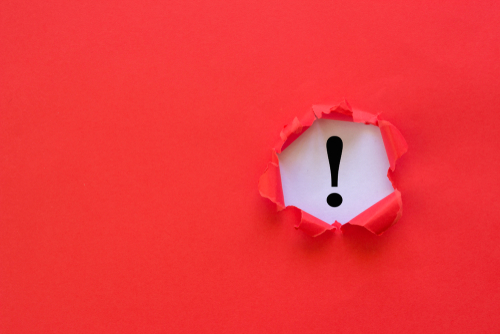 There are online how-to video tutorials for everything under the sun.
Want to learn how to use photo editing software to restore old family photos? Make a winged effect with eyeliner? Take down wallpaper? Tie a Windsor knot? Bake the perfect batch of brownies? You'll find a video teaching you how.
But there are some things you can't learn by watching videos. One of them is performing a maintenance tune-up of your home's furnace or boiler.
You may think this is a great way to save a few dollars while taking care of your home.
Spoiler alert: It's not.
Here are three reasons why heating system maintenance should be left to trained professionals like the service technicians at Wesco Oil.
Safety
Your home's furnace or boiler is a complex system that has several different components and moving parts. If you make mistakes while attempting to perform maintenance, you can instead create damage that can lead to fires and a buildup of carbon monoxide.
If carbon monoxide builds up in the blood, the oxygen in the red blood cells is replaced by carbon monoxide. If that happens, the brain, heart and lungs are deprived of the oxygen they need to function. Because carbon monoxide is colorless and has no odor, it's undetectable, which is what makes it so dangerous. Carbon monoxide poisoning can cause serious injury or death to you, your family, and your pets.
You Could Damage Your Heating System
Technology has made today's furnaces and boilers more efficient and durable, but also more complex.
You aren't going to get the skills and know-how needed to properly and safely perform a maintenance tune-up on your heating systems by watching how-to videos. Also, you need specialized tools that you can't get at the local hardware store.
If you're looking to save money by making your heating system tune-up a DIY project, you're making what could be a very costly mistake. You do this wrong and damage your furnace or boiler, you could end up paying much more than what you would have for a tune-up.
How much more? Here are some national average costs to give you an idea:
Furnace repair: $295
Boiler repair: $379
Furnace replacement: $4,427
Boiler replacement: $5,851
As we said, these figures are national averages. The costs here in Rhode Island and southeastern Massachusetts could be much higher.
You Could Void Your Warranty
Have you checked the warranty for your furnace or boiler? It probably requires that there be documentation of regular, professional maintenance to keep the warranty valid.
By trying to perform a tune-up yourself, you could be violating the warranty, which can cost you big in the long run if you ever need to use that warranty and find out it's no longer in effect.
Instead of risking all of this, trust the service technicians at Wesco Oil to take good care of your furnace or boiler. Our service technicians have the training, experience, and knowledge to not only tune-up your furnace or boiler, but thoroughly inspect it while doing so and fix any problems before they become bigger, more expensive repair jobs.
Protect your home, your loved ones, and your heating system with proper professional maintenance from the service technicians at Wesco Oil. Contact us today to schedule your tune-up.