Tune Up Your A/C Before Summer's End: Top 10 Reasons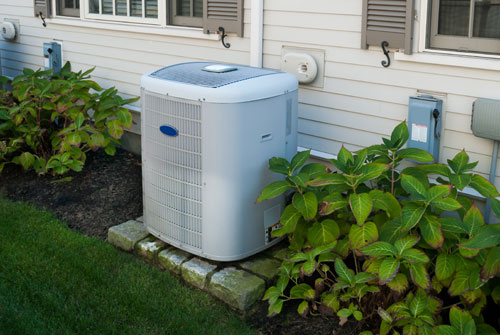 Take good care of your A/C!
Summer is coming to a close. As we turn towards autumn, we have some chores ahead of us, like fall housecleaning and planning Halloween costumes.
But before you put summer to bed, there's one more thing you need to do: Contact Wesco Oil to schedule a tune-up for your home's air conditioning system.
Surprised at that to-do? Actually, this is an ideal time to have your air conditioning get its regular maintenance. We have 10 reasons why.
Give your A/C a break
It's been a hotter summer than usual here in Rhode Island and southeastern Massachusetts. All that hot weather has put a lot of demand on your home's air conditioning system. Our service technicians can closely inspect the A/C for signs of wear or damage, and do any needed repairs now.
Save money
Proper, regular maintenance keeps your home's A/C system running at its best possible efficiency. Not maintaining it reduces its efficiency and increases your energy bills.
Be ready for next summer
If you get your air conditioning tune-up now, it will be ready to go next year as soon as the first hot day comes.
Protect your investment
The average cost to install a new central air conditioning system is more than $6,200. Maintaining your home's A/C system helps extend its lifespan, meaning you won't have to make that purchase as soon.
Better performance
When your air conditioning is tuned up, its in its best running condition. Your home will stay cool and comfortable.
Environmental friendliness
A well-maintained air conditioning system uses less energy. Not only is that better for your bank account, using less energy is better for the planet.
Prevent breakdowns
Because our service technicians spot and fix problems with your air conditioning system during tune-ups, you can avoid breakdowns that can either lead to repairs or having to replace your air conditioning system. Nine out of 10 A/C systems fail prematurely.
Scheduling is easy
This is a great time to get your air conditioning tune-up. Our service department isn't in the fall rush for equipment service and repairs, so you'll be able to schedule your appointment for when it's convenient for you.
Clean the air
When your air conditioning system gets a tune-up, it's cleaned both inside and out. That means less dust and allergens circulating into and around your home.
Get professional advice
The trained, experienced Wesco Oil service technicians will carefully inspect your air conditioning system. If it's going to need repairs, they'll let you know. And if it's time to replace, they'll give you an honest opinion on that.
Get in touch with us to schedule your air conditioning tune-up!