Should You Get Spring A/C Maintenance?
Stay Cool And Comfy This Summer!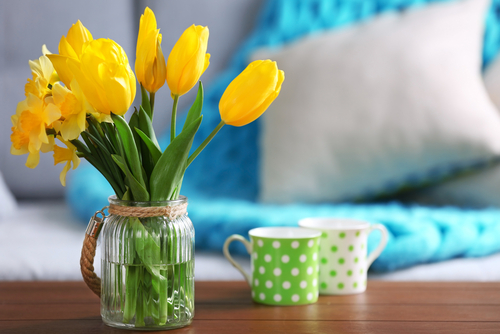 Summer is predicted to be hotter than normal here in Rhode Island and southeastern Massachusetts. That means we'll be using our central air conditioning and ductless mini-splits more often.
Make sure your home's air conditioning is ready for the job with an annual maintenance tune-up from Wesco Oil. Our service technicians are all certified in both Rhode Island and Massachusetts.
Why Get A/C Service Now?
Heating season is over, and air conditioning season isn't in full swing yet. Thus, there is not a lot of demand for our equipment services. We have an ample supply of available time slots so you can schedule your air conditioning tune-up when it's most convenient for you. And if you do need repairs, it's easier to get them done either right away or very soon.
Here is some of what we do when we perform an annual tune-up on your central air conditioning system:
Test and check refrigerants for maximum efficiency
Inspect and clean condenser
Inspect and clean condensate piping and trap
Lubricate motors as needed
Inspect fan belt
Check thermostat for proper operation
Perform a safety inspection of all operating controls
Change air filter
Check system operations and cooling temperatures
Another benefit of A/C maintenance tune-ups: Annual preventative maintenance may help keep your air conditioning system's warranty in effect.
Upgrade Your Air Conditioning
If you have been thinking about adding ductless mini-splits or central air conditioning to your home or are thinking about replacing your current A/C system, this is also a great time to do so!
Our service technicians will be able to install your new air conditioning so you're ready for summer's heatwaves.
If you're considering replacing your air conditioning system and upgrading to a new one, here are some factors to think over.
The age of your air conditioning. If your home's A/C is older and uses R-22 Freon refrigerant, you need to plan on replacing your air conditioning soon. R-22 can no longer be produced in or imported to the United States. With a dwindling supply, prices for R-22 are skyrocketing to the point where it could cost more than $600 to add refrigerant to your central air conditioning system!
Your home's cooling needs. Have you added finished space in your home, through finishing an attic or sunroom, or building a home addition? That increased demand may be too much for your home's central air conditioning, leading to breakdowns and a shorter lifespan. Our ductless mini-splits provide a great solution, keeping those spaces cool while reducing demand on your central A/C system. If you need to replace your central air conditioning, factor in any added finished space you are planning so your new A/C meets your future cooling needs.
Make sure your home's air conditioning is ready to beat the heat. Schedule your maintenance tune-up today. And don't forget to ask about our service plans!