Should I Turn My Furnace Off Over The Summer?
Things to consider before flipping the switch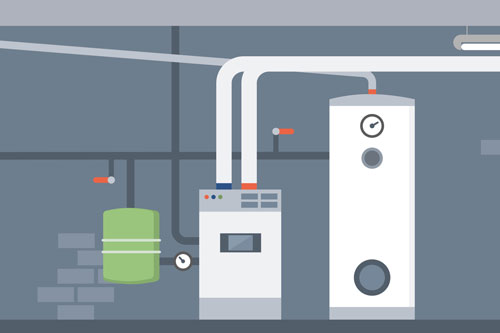 Summer is almost here! And while your air conditioner may be first on your mind right now, you may also be thinking about your furnace a bit. Specifically, you may be wondering if you should turn it off for the summer season.
We've put together some information and things to consider to help you figure out what to do.
What does turning off the furnace mean?
Many people think that by turning their thermostat to "Cool" they've turned their furnace off. Not quite. You've stopped the furnace from running, but it's still on. If your furnace is 15 years old or older, it has a pilot light. That pilot light is still on, which means your furnace is using energy you have to pay for.
Do you really have a furnace?
So often, people use the term "furnace" to describe any type of home heating system. All furnaces are heating systems but not all heating systems are furnaces.
A furnace uses forced air to heat your home. Boilers heat your home using water.
If you have vents, you have a furnace. If you have radiators or baseboard heating, you have a boiler.
If you have a boiler, DO NOT turn off the pilot light! The metal in a boiler shrinks when the unit gets cold. That can cause leaks and damage in your heating system.
Why should the pilot light stay on?
You won't save much money by turning it off during the heating off-season. Most estimates are around $50.
Summer nights can still get cool. If they get a little too cool, you're going to relight the pilot.
Your pilot must stay lit if you have an indirect water heater. No pilot = cold showers.
You'll have to relight the pilot in the fall.
Why should the pilot light should be turned off?
Depending on fuel costs and the condition of your furnace, your savings could be much more than the $50 estimate.
Moisture is a natural side effect of the combustion process. Keeping the pilot light on risks accellerating rust and erosion in your furnace.
Your air conditioning system has to work harder to combat he heat generated by pilot lights.
Contact us for the best equipment service in Rhode Island and southeastern Massachusetts!