Why You Should Schedule A Heating Oil Delivery Before Summer Ends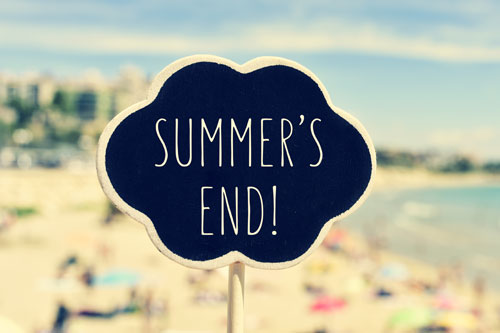 Beat the rush and have peace of mind!
No matter that there's Halloween candy and pumpkin spice everything back at the grocery stores, the calendar and the weather say it's still summer.
But even though it's still summer, this is the perfect time to be thinking ahead to the colder weather coming here to Rhode Island and southeastern Massachusetts. And it's the perfect time to schedule a heating oil delivery from Wesco Oil!
Don't put off your heating oil delivery
We all lead busy lives, and sometimes we procrastinate, or things fall through the cracks in our schedules.
But procrastinating when it comes to filling your heating oil tank can make your life busier. That's because if you wait too long, you may not have enough heating oil to get through an early cold snap. You risk a run-out and the hassle and expense of an emergency heating oil delivery.
Many of your neighbors also procrastinate with heating oil delivery, so the demand for delivery goes up the closer it gets to heating season. With that demand, it will likely take longer to get heating oil delivered.
Scheduling your heating oil delivery now lets you beat that rush. You will get your heating oil delivered faster and at a more convenient time for you. And you can rest easy that no matter when things get colder and you have to turn on your title="boilers and furnaces"furnace or boiler, you'll have the heating oil you need to keep your home safe and warm.
Make life easier with Automatic Delivery
While you're scheduling your heating oil delivery, this is also a great opportunity for you to enroll in our Automatic Delivery.
With our FREE Automatic Delivery service, we track your heating oil usage using factors like the size of your home and your prior heating oil usage, and current weather conditions to accurately predict when you need a refill of your heating oil tank. We then schedule a heating oil delivery to your home before you run low.
Contact us today to schedule your heating oil delivery. And don't forget to ask about our Automatic Delivery service!