When Should You Consider Replacing Your Central A/C?
Keep Cool With Wesco Oil!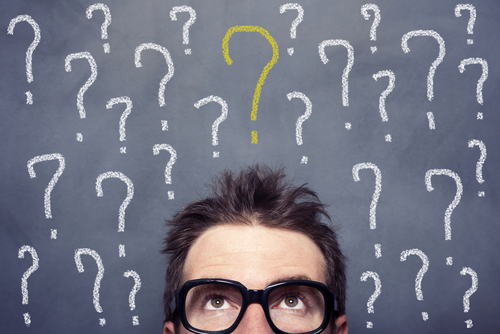 With winter's chill in the rearview mirror and Memorial Day weekend just around the corner, air conditioning season is coming soon.
The average life expectancy of a central air conditioning system is 15 years. If your home's AC system is more than 10 years old, it becomes less and less cost-effective to repair rather than replace as time goes by. A good rule to follow is that if a repair costs 50% or more of the replacement cost, it makes good fiscal sense to upgrade to a new AC.
If your home's central AC is in good shape, great! Keep it that way by scheduling your annual maintenance tune-up. It keeps your air conditioning running at its best possible efficiency, reduces your risk of breakdowns, and may help keep the AC's warranty in effect.
Here are some reasons you should think about upgrading to a new central air conditioning system for your home.
The A/C's Performance Has Slipped
How did your air conditioning system do last summer? Was it able to keep your home cool during heat waves? How are your energy costs? Are they similar to previous years, or are they increasing? Have you needed more A/C repairs in the last few years? It your air conditioning system isn't working as well or as efficiently as it should, even with regular maintenance, it may be time for replacement.
Changing Cooling Needs
Did you build an addition to your home, or add finished space in places like the attic? If you did but didn't change your home's air conditioning system, you could be pushing the A/C beyond its cooling load limit. You can make it easier on the air conditioning system by installing ductless mini-splits in the spaces the A/C does not reach. If you are planning an addition or adding finished space in the future, this is a good time to upgrade your air conditioning system to meet your future cooling needs.
The A/C Uses R-22 Freon
Production and importing of R-22 Freon was banned at the end of 2020. If you need it for your air conditioning system, supplies are limited. The law of supply and demand is in effect, and the prices for R-22 Freon are going way up. It may cost up to $600 to refill your R-22 Freon! That's on top of maintenance and repair costs. As supplies of R-22 Freon dwindle, the price will continue to go up. Replacing your air conditioning system will save you money on refrigerant costs as well as with improved energy efficiency.
Get central air conditioning installation and service you can trust. Contact us today!