Should I Repair or Replace My Old A/C Unit?
Think not just of now, but the long run, when it comes to A/C costs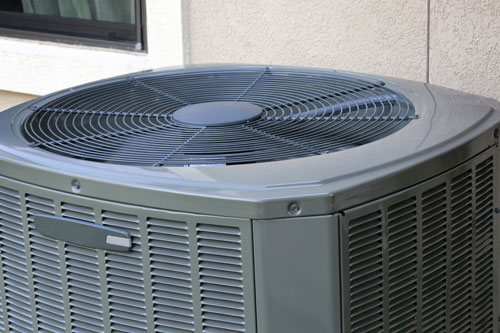 While many of us have been staying at home much of the time lately because of the COVID-19 outbreak, spring weather has arrived here in Rhode Island and southeastern Massachusetts.
Memorial Day weekend, the unofficial start to summer, is just around the corner. And with that comes warmer weather that will have us turning on our central air conditioning. And the Old Farmer's Almanac is predicting that this summer will be hotter than normal.
You may now be wondering if your current air conditioning system will be up to the job, and if it's best to repair it or replace it. We have three things to think about so you can make the call that's right for you.
How old is your A/C system?
Once an air conditioning system is 10 years old, replacing it becomes more sensible then repairing it, especially if you're facing a big repair bill. Because an older A/C system has more wear and tear, and more repairs will likely be coming soon.
If your air conditioning system is less than 10 years old, it depends. Our experienced, trained air conditioning service technicians can discuss the options with you. Generally, if a repair costs 50% or more of the replacement cost, it's probably best to upgrade now.
What is the maintenance history of your air conditioner?
The saying, "An ounce of prevention is worth a pound of cure" has endured for this long because it's true. A home cooling system that gets regular, professional maintenance last longer and needs fewer repairs. But nothing lasts forever, even a well-maintained A/C system. Upgrading will get you better efficiency and reliability.
How much will replacement cost?
The up-front purchase and installation costs of a new central air conditioning system may be scary. But don't let that drive you to settle for another repair that will only work in the short term. Wesco Oil can help you get rebates that can lower the cost of a new air conditioning system. And, don't forget, today's A/C systems are much more energy efficient, so you'll be getting a return on your investment right away with lower energy costs!
This is a great time to add air conditioning to your home. And if you think you can't have it and have to settle for inefficient window A/C units because you don't have ductwork in your home, Wesco Oil also installs ductless mini-split air conditioning for efficient, zoned comfort!
A reminder: Our services may be affected by the COVID-19 outbreak. Check our COVID-19 page for more information and follow us on Facebook for the latest updates.
Trust Wesco Oil to help keep your home cool! Contact us to set up your annual air conditioning tune-up or to find out more about our air conditioning installation and service.