Should You Repair Or Replace Your Heating System?
How To Know When It's Time For A New Furnace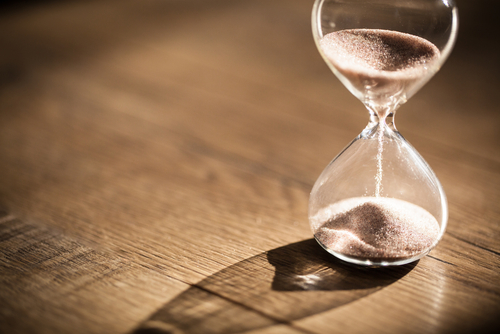 The end of heating season is in sight here in Rhode Island and southeastern Massachusetts.
But your home's furnace may decide to fail before then. You can count on Wesco Oil for emergency no-heat furnace service 24/7. Every one of our service technicians is trained, experienced, and licensed in both Rhode Island and Massachusetts. They will thoroughly inspect your furnace and give you an honest assessment of the situation, and whether repairing or replacing it is the best option for you.
If you decide to replace, Wesco Oil provides expert installation of your new furnace. We can also help you get any rebates your new furnace qualifies for.
Whether you decide to repair or replace, this is a great time to enroll in one of our service plans to help keep your furnace running at its best efficiency while potentially saving you big money on repair costs.
Factors To Consider With Furnace Repair
In many cases, repairing is the right choice. If your furnace is less than seven years old, repairs may be easier. If the damage to the furnace or its reduced performance is not very much, repairing is more cost-effective. Planning to move? Repairing may be the better option. And sometimes, a new furnace just isn't in your budget.
The Age Of Your Furnace
If your furnace is 10 years old or older, replacement may be a better investment. An unmaintained or infrequently maintained furnace is more vulnerable to breaking down, which means you could be facing your furnace not working in the middle of winter. 
The Repair Costs
As furnaces age, repairs often become more frequent and more expensive. If your furnace hasn't been properly maintained, this scenario is much more likely. Eventually, repairing your furnace becomes a bad investment. A good rule is that if your furnace repairs are costing half (or more) of what it would cost to replace it, replacing is a better long-term investment in your comfort, your energy costs, and your home's value.
The Furnace's Efficiency
Furnaces become less efficient over time, especially when they are not properly maintained. Your furnace could be operating at as low as 60% efficiency. For every dollar you spend on heating oil for your furnace, only 60 cents of it goes toward heating your home. The other 40 cents is wasted. A new furnace begins paying for itself from the moment you install it, because you'll get efficiencies as high as 98%! You'll have lower energy costs for years to come.
Whether you are repairing or replacing your furnace, you can trust the expert service technicians at Wesco Oil. Get in touch with us to take care of your furnace!