Loyalty Rewards Program
Wesco Oil's Loyalty Rewards Program.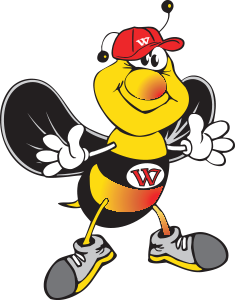 Here's what we've all been waiting for; Wesco Oil Rewarding our customers for their loyalty! Every Wesco Oil customer is automatically enrolled in the program. You will now enjoy another great benefit of being a Wesco Oil customer.
About Wesco Oil
Since 1984, Wesco Oil has been driven to be a dependable energy company that provides outstanding service in every facet of our business. Wesco Oil not only delivers the oil that keeps your home warm, we also install, maintain and repair your home's heating systems, from boilers to furnaces to water heaters. With Wesco Oil, you'll continue to benefit from all the advantages of a full service, dependable energy company that's committed to our customers.
Wesco Oil Benefits
Boiler and Furnace service and repair provided by Wesco Oil's professional technicians, all of whom are experienced, trained and certified in both RI and MA.
Emergency service, 24 hours a day with an on-call certified technician. As a customer of a full-service oil and home heating company, you'll have 24/7 access to Wesco Oil in the event of a heating system emergency.
Automatic delivery. As a customer of Wesco Oil, you can sign-up for automatic delivery. Our computer system predicts how much oil your furnace is using based on Degree Days. Wesco Oil automatically schedules a delivery based on the calculation of our computer system.
Budget payments. Wesco Oil knows how expensive those January heating bills are. Enrolling in a Budget Program allows you to spread out your payments over 10 months, alleviating the big bills of a New England winter.
Loyalty Rewards Requirements
Buy all your home heating oil from Wesco Oil
Buy 700 or more gallons per heating season (September 1, 2022 to April 1, 2023)
Loyalty Rewards Benefits
$30 oil credit on your account
10% off a heating system cleaning (must be scheduled from May 1, 2023 to August 1, 2023)
Receive Wesco Oil communication with newsletter and valuable savings
Continuous coupons emailed throughout the year
(Not to be combined with other promotions)