How To Lower Heating Costs This Winter
Keep Money In Your Wallet Where It Belongs!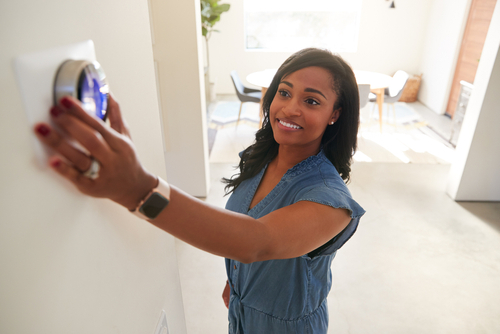 The holidays are upon us. And even though many of us are scaling back our plans for travel, shopping, and entertaining, there are still things to do and buy.
You can do and buy more when you save on your home's heating costs.
We've put together three tips you can use to reduce your heating costs while not giving up one bit of warmth and comfort.
Get Your Furnace Or Boiler Ready For Winter
Yes, winter has arrived. But it's not too late to make sure your home's furnace or boiler is ready for it!
If you haven't already had your heating system get its annual tune-up, now is the time to do so. Wesco Oil's trained, experienced service technicians will make sure that your furnace or boiler is running at its peak efficiency, meaning it will use the least possible amount of energy to keep your home warm. An annual tune-up also lets them spot and fix problems before they become worse and reduce your heating system's efficiency, driving up your heating costs.
Use A Thermostat To Maximize Efficiency
Programmable and smart thermostats can be great tools for lowering your heating costs. But you have to program them properly. If you do, you can cut your heating costs by up to 10%! By the way, heating accounts for about half your energy costs in winter, so cutting your heating costs that much can lead to big savings.
Here's what to do:
When you're at home and awake, set the thermostat for 68°.
Lower temperatures by 10° for the hours you're asleep or out of the house.
Use The Sun For Heating
It may be cold outside, but the sun can still provide free heat for your home! Leave your curtains and blinds open during the day to take advantage of solar heating. Your heating system will cycle on less frequently, saving you on heating costs. Don't forget to close your curtains and blinds when the sun goes down to keep all that heat you brought in inside your home, so your furnace or boiler won't have to work as much at night, either.
Want reliable heating oil delivery? Become a Wesco Oil customer today!
Wesco Oil can help keep your heating system in tip-top shape. Contact us to schedule your annual maintenance tune-up!