Fall Heater Tune-ups: Why Are They So Important?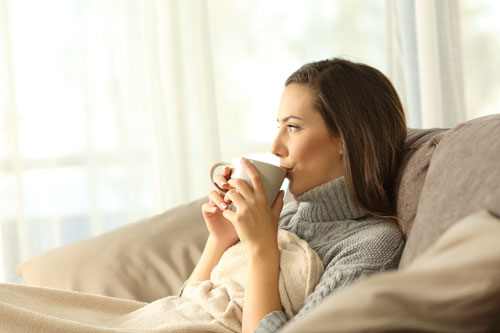 Protect your investment and your wallet!
Summer weather gave way to fall quickly this year. That means it will soon be time to turn on the heat in your home, if you haven't already.
Make sure your home's heating system is ready for the job ahead by having it get a maintenance tune-up by the service technicians at Wesco Oil!
Benefits of getting your heater tuned up
An annual maintenance tune-up of your furnace or boiler by a professional service technician provides four key benefits.
Prevents breakdowns. There's a reason they call it "preventative maintenance." Four out of five heating system repair jobs could have been prevented with regular, professional maintenance. When our service technicians are doing their tune-up of your heating system, they are also closely inspecting it. That gives them the opportunity to spot problems and fix them before they become worse, cause your heating system to break down, and leave you with a big repair bill.
Better efficiency. A properly maintained furnace or boiler operates at its best possible efficiency. You'll save on energy costs!
Protects your heating system. When your furnace or boiler gets regular, professional maintenance, it runs better and with fewer breakdowns. That can lead to a much longer life expectancy for your home's heating system.
Protects the warranty. Many manufacturers require annual professional maintenance tune-ups to keep your heating system's warranty in effect. If you don't get the tune-ups, you may get stuck with big repair bills down the road when you find out your warranty is voided.
Schedule your heater tune-up now
As the weather gets chillier, things heat up in our service department, as everyone wants their furnace or boiler to get tuned up right away. That full schedule means that the longer you wait to schedule, the longer you may have to wait for your tune-up.
But by scheduling your tune-up earlier in the fall, we're more likely to get to your home faster. You'll have peace of mind knowing that your furnace or boiler is in its best shape no matter when the first cold snap comes!
Contact Wesco Oil today to schedule your heating system's maintenance tune-up!