Heating Service Plans Help You Save Money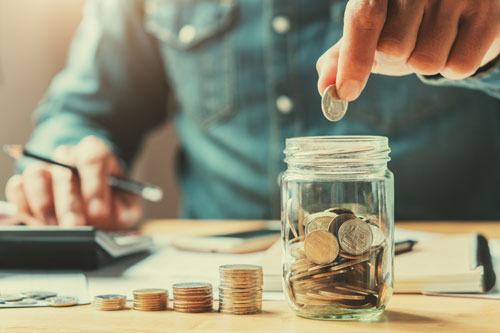 Protect your heating system and avoid big repair bills!
With colder weather just around the corner here in Rhode Island and southeastern Massachusetts, you'll soon be turning on the furnace or boiler for the season.
Your home's heating system is a major investment in your home. Replacing it costs thousands of dollars and can go into five figures in some instances.
Protect that investment with a Wesco Oil service plan!
What you get with a Wesco Oil service plan
We offer two levels of service plans: Gold and Platinum. You choose the one that best suits your needs and your budget.
Whichever plan you choose, the foundation of our service plans is the annual maintenance tune-up. This is the first way service plans save you money.
Annual maintenance by a professional service technician keeps your furnace or boiler running at its best possible efficiency. That lowers your heating costs.
With regular, professional maintenance, the life of your furnace or boiler can be extended by years. You'll get the very most out of your investment and not have to shell out for a new heating system as soon.
During a tune-up, our trained and experienced service technicians get the chance to thoroughly inspect your heating system, so they can discover and repair any problems before they become worse and lead to breakdowns and more costly repairs.
If your furnace or boiler does need repairs, that's where a service plan can really help you save! Parts and labor for many repairs are covered.
With a Platinum plan, you get even more parts and labor covered, and that coverage is 24/7!
Annual professional maintenance is required by many manufacturer's warranties. Our annual tune-up may help you keep that warranty in effect, which can save you thousands if something goes wrong.
You can also add coverage for your home's water heater to your service plan.
Contact us to learn more about our great service plans!