For A Successful Oil Delivery: Clear A Path
Help Us Keep You Warm!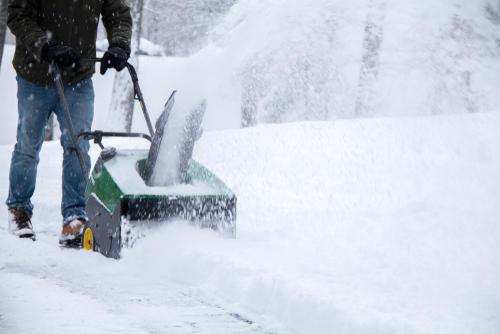 Heating oil is the best fuel for getting your home warm fast and keeping it warm.
But to enjoy those benefits, you need your heating oil delivered reliably and promptly. Fortunately, you can get that with Wesco Oil!
However, there is something you need to do to make that happen: always make sure we can safely access your home's heating oil tank.
After each snowfall, you need to clear your driveway and the path to your home's heating oil tank. If our delivery trucks cannot safely get down your driveway or to your heating oil tank, we won't be able to deliver your heating oil.
Your driveway needs to be cleared wide enough for our trucks to get in, so clear your driveway to a width of about 10 feet. Mark the edges of your driveway. There also needs to be clear, safe path at least a foot wide from the driveway to your heating oil tank. You need to mark your tank's location with a pole topped with a bright-colored flag or wide ribbon. The pole needs to be tall enough to be seen over heavy, piled, or drifted snow.
Check Your Heating Oil Supply Ahead Of Bad Weather
If a winter storm is in the forecast, check your heating oil tank gauge level to make sure you have enough heating oil to get through the storm and several days after. If it's near or below 25%, call us right away to request a delivery. You can avoid this worry by doing what's suggested next.
Sign Up For Automatic Delivery
Our Automatic Delivery lets us track your heating oil usage and schedule a delivery to your home, so you have peace of mind that you'll always have enough heating oil.
Check Your Heating Oil Tank
Look closely to make sure that it is stable on its base and that the legs are all strong and sturdy. Check for signs of corrosion like condensation on the outside of the tank and pinhole leaks. If there are any issues, contact us right away.
Get dependable heating oil delivery. Become a Wesco Oil customer today!