Commercial Fuel Services For Your Business
Wesco's taking care of business!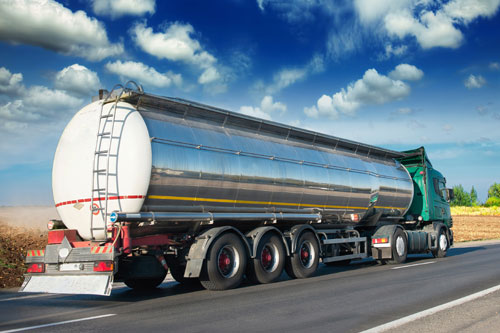 So many businesses here in Rhode Island and southeastern Massachusetts rely on commercial diesel fuel for their success.
It's why we here at Wesco Oil are determined to provide the best, most reliable commercial fuel service to our fellow local businesses that keep our economy going.
Some of the businesses using commercial diesel fuels include:
Moving companies
Food service
Construction
Warehouses
Health care
Landscaping
Delivery
Paving
Waste management
Shuttle and transportation
Now more than ever, local businesses need the security that comes from knowing they'll have the quality commercial diesel fuel they need to get the job done. That's why so many of them turn to Wesco Oil.
We only deliver RoadForce™
At Wesco Oil, we make sure that our commercial customers only get the best commercial diesel fuel for their vehicles and equipment. So our fuel of choice is RoadForce™ Premium Diesel Fuel.
Why RoadForce™? Because it not only fuels vehicles and equipment, it protects and takes care of them. With RoadForce™, you get seasonal cold flow improvers and kerosene blending. They keep engines running at peak power no matter how cold it gets outside. RoadForce™ also contains a dispersant to remove and disperse sludge and detergents, both of which keep fuel systems clean and efficient. Pumps and injectors are protect with lubricity enhancers added to prevent friction from damaging them. A corrosion inhibitor is added to prevent rust in both fuel systems and storage tanks. And a fuel stabilizer is used so fuel stored in tanks does not develop damaging sludge.
We deliver RoadForce™ Premium Diesel Fuel for both on-road and off-road applications.
Diesel fuel delivery service like no one else
The quality of our RoadForce™ Premium Diesel Fuel is great. But we know that it doesn't mean much without great service.
We have decades of experience providing bulk diesel delivery to businesses. We'll work with you to set up a bulk delivery plan that meets your needs while providing fair, transparent pricing and prompt, professional and courteous service. And, since we're based right here, we understand your business in ways a big national company just can't. And being local means we can respond to your needs right away. You're not just an account number to us; You're a valued customer.
Contact us to learn more about our commercial fuel services!