Tips to save money on keeping your home cool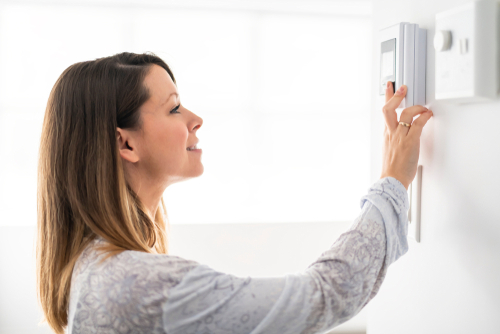 Have you been outside enjoying the summer weather?
If so, you probably have noticed that it's been hotter than normal here in Rhode Island and southeastern Massachusetts.
With a summer like this, you are appreciating your home's air conditioning even more. But you're probably not appreciating the probable increase in energy costs associated with it.
We're here to help you with that, with some suggestions on ways you can reduce your energy costs without having to sacrifice comfort.
What difference does the thermostat setting make?
Setting your thermostat to 78˚ for home cooling is a common suggestion, and it's part of a plan to help lower your energy costs.
The guidance comes from the United States Department of Energy . When you're home and awake, set the air conditioning to 78°F. That allows you to be cooler without being too cold and using too much energy.
Increase the air conditioner setting to 85˚ during the hours you're out of the house.
When you increase the thermostat temperature on your home's air conditioning system by 7˚ to 10˚ for eight hours a day, you can save 10% on your cooling costs. When you consider how much of your summer's energy bills are related to air conditioning, you'll see how big those savings are!
Which thermostat makes a difference?
Even though we're staying home more this summer, we're still pretty busy. That means remembering to adjust your thermostat doesn't always happen.
A programmable thermostat is a great investment in controlling your energy costs. Once you program it, your work is done! When you head out for the day, your A/C's temperature setting will increase. Before you come home, the air conditioning can be programmed to start cooling your home to your desired temperature.
You can also program your thermostat for when you go away for a few days, a week, or longer. Your home will be kept at a safe temperature, and you program it so that it will be cool by the time you get home.
There are even smart thermostats, that you can use to control and monitor your home's HVAC system from your smartphone or tablet, wherever you can get a WiFi or cellular connection.
Ready to upgrade your home's air conditioning? Contact us for an estimate!