Energy Efficiency Tips For Your Home Attic Insulation
Enjoy energy savings all year 'round!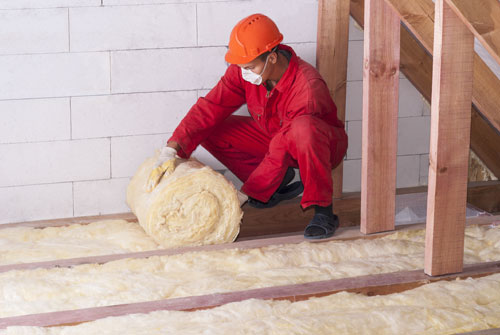 When you think about insulating your attic, you are likely thinking about keeping your home warm in the winter.
And attic insulation does that. But that's not where its benefits end. Properly insulating your attic can also help make your home's cooling system more efficient, meaning you'll spend less on energy this summer, too! Adding the insulation you need to your attic can save you $600 or maybe even more on your energy bills each year.
More savings = more ice cream this summer!
Adding insulation to your attic not only makes your home more energy-efficient, it's also a great investment as you may recoup 80% (or more!) of your investment when it comes to adding to your home's value.
But before you jump in the car and go to the home improvement store, there is some homework you need to do.
What kind of insulation do I need in my attic?
While the fiberglass insulation that comes in rolls at the home improvement store is likely what most of us think of when it comes to insulation, there are many different kinds. Those include rigid foam, loose blown-in insulation, spray foam, and structural insulated panels. Some may be a DIY installation, others may need to be professionally done. Check out this guide from the U.S. Department of Energy for more details.
What R-value insulation do I need?
The R-value of your insulation measures the resistance of heat flow through the insulation; the higher the R-value, the more effective the insulation is. The R-value you need depends on where you live. Check out this map from the Department of Energy for more details. Here in southeastern Massachusetts and Rhode Island, we are in Zone 6. That means if your attic is uninsulated, the insulation you install needs to have an R-value of R49 to R60. If you have an existing 3 to 4 inches of insulation, you need to add insulation with an R-value of R38 to R49.
Wesco Oil can help with your home's energy efficiency by installing and maintaining your heating, cooling, and water heating equipment. Contact us today to learn more!