Choosing The Right Water Heater Is Easy As 1-2-3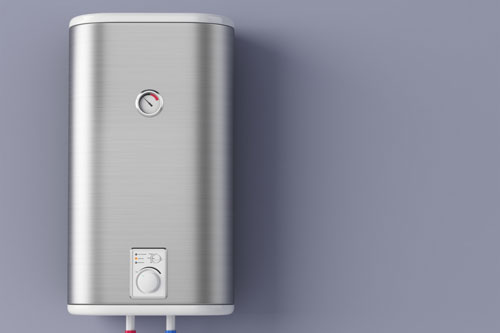 What to know before you go shopping for a new water heater.
Are you in the market for a new water heater?
If your current water heater is 10 years old or older, you should be researching your options. That's because most conventional water heaters with a tank have a life expectancy of about 10 years.
Don't wait until a water heater failure forces your hand to start exploring your options. The equipment professionals at Wesco Oil can help you with any questions you have about upgrading to a new water heater.
Not only do we sell, install, maintain, and repair water heaters, but we can also help you get rebates you may qualify for to help you save even more money!
We've put together a list of things you need to think about as you plan for your new water heater.
Types of water heaters
There are three main categories of water heating appliances:
Conventional (or storage) water heaters. These store hot water in a tank and keep it hot until it's needed
Tankless water heaters. These heat water instantly, on-demand
Indirect water heaters. These use your home heating system to heat your water.
Some more things to consider when you're looking at what type of water heater to choose include:
Conventional water heaters are less expensive up-front than tankless water heaters, but are less efficient, meaning your energy bills will be higher.
Tankless heaters are very efficient, offer endless hot water on-demand, and are much smaller. While tankless water heaters cost more than conventional water heaters, they last up to twice as long, meaning you'll get more return on your investment.
Indirect water heaters can also be extremely efficient – especially during heating season – but they require integration with your home heating system. That makes installation more expensive than conventional and tankless water heaters.
Type of fuel
The fuel you use to heat your water will affect how much it costs – sometimes dramatically. The most common fuels are oil, gas, and electricity. We can help you decide which works best for your home and your needs.
Water heater size
You need to heat enough water at a time to meet your family's need for hot water. But you also don't want to spend money paying to heat water you won't use. We'll discuss your home's hot water needs so you get the right size.
Energy efficiency
Right-sizing, the efficiency rating of the water heater itself, proper installation and maintenance, and other factors affect efficiency.
Total Cost of Ownership
It's not just the sale price and installation costs that matter. Take into account the other costs over time like energy costs and life expectancy.
Ready to upgrade to a new water heater? Contact the pros at Wesco Oil today!